TOUR OPERATORS
IN LATVIA, ESTONIA AND FINLAND
BALTIC TOURS LTD. 

Contact person: Mrs. Asmik Tsaturjan
Phone: +372 630 0460
E-mail: incoming@baltictours.ee
Website: www.baltictours.eu
Baltic Tours is an experienced travel agency and incoming tour operator since 1989. We offer professional incoming travel services for leisure and business groups in the Northern Europe with focus to Baltic countries – Estonia, Latvia and Lithuania, as well as in neighbouring countries in the Baltic Sea region. Additionally to the single travel services for tour operators and travel agencies, our portfolio includes tailor-made special interest tours and creative incentive programs.
ESTONIAN HOLIDAYS 

Contact person: Ms. Anne Hermlin
Phone:  +372 627 0505
E-mail: incoming@holidays.ee
Website:  www.estonianholidays.com
Estonian Holidays is one of the most experienced DMCs in Estonia operating under current name since 1991. Our reputation is built on reliability, flexibility, excellent product knowledge, creativity and  personal attention to the customer.  We are passionate about our destination and what we do. We are established in Estonia, but we operate in whole Baltic Sea region and Russia. We arrange travel services for both leisure and business travellers. We welcome also technical visits and special interest groups.
BALTIC TRAVEL GROUP

Contact person: Mrs. Santa Feodorova
Phone:  +371 672 28428
E-mail: info@btgroup.lv
Website: www.baltic.travel
Baltic Travel Group is the leading Destination Management Company (DMC)  in the Baltic States offering a full range of inbound travel services to individual, group and corporate clients.
In 17 years of operation our team of experienced and professional experts has provided services in Latvia, Lithuania, Estonia, as well as Scandinavia, Poland and Russia to more than 625 000 visitors from 90 different countries.
The company has also long experience in serving Japanese clients in the Baltic Region.
ESTRAVEL LTD.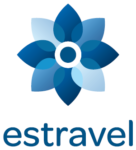 Estravel Latvia – Baltcoming
Phone: +371 6 7288 494
fax: +371 6 7287 977
E-mail: info@baltcoming.lv
Website: www.baltcoming.com
Estravel -Baltcoming – your partner in the Baltic States, Scandinavia and Russia. Baltcoming is a registered trade name of Estravel Ltd., the leading travel agency, destination management company and professional conference organizer in the Baltic States. Baltcoming operates full-service offices in Riga, Tallinn and Vilnius, offering travel services in Latvia, Estonia, Lithuania, Russia, Finland and Sweden. Due to its
market leader position and large purchase volumes, Estravel offers competitive rates and high quality services.
– Accommodation contracting and booking in cities and rural area
– Tailor made free independent travellers and group  tours
– Fixed date departure tours in Estonia, Latvia, Lithuania and Russia
– Excursions & special interest tours
– Conference and event management
– Incentive programs
– Airline and ferry tickets
– Transportation (coach, car, minibus, rail)
– Catering services
– Site-inspections and educational trips
DMC REISIEKSPERT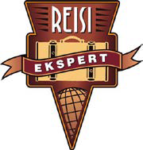 Contact person: Mr. Ants Norak
Phone: +372 610 8631
E-mail: incoming@reisiekspert.ee
Website: www.travel-expert.eu
DMC Reisiekspert (Travel Expert) is your local tour architect in Estonia, Latvia, Lithuania and beyond. Whenever you need accommodation, transfers, guides, sightseeings, catering or incentives – we are at your service. DMC & travel agency experience since 1995. Travel Expert provides full range of travel services in Estonia, Latvia, Lithuania, Russian Federation and Scandinavia.
E-TURIST LTD. / BALTIC INCOMING TOUR OPERATOR
Contact person: Triinu Tammiste
Phone: +372 744 1687
E-mail: triinu@e-turist.ee
Website: www.e-turist.ee
E-TURIST offers the best services in Estonia, Latvia and Lithuania with extensions to Helsinki, St. Petersburg and Poland. Traditional culture  tours to the capitals with escapes to "hidden places" in the countryside. Organic food tours, fruit wine  and beer tours, farm visits, minor cultures in Estonia. Business trips and conferences.  Our experienced  staff makes your life easy and  your clients satisfied.
HOOKEDBYNORTH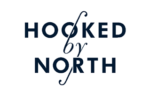 Phone: +358 401522952
E-mail: helga@hookedbynorth.com
Website: http://hookedbynorth.com/
Nordic hospitality B2B company based in Finland. Founders Ms. Vivian Maar and Ms. Helga Himberg had the vision to promote the true Nordic hospitality and give travellers exciting experiences.
We work carefully and extensively with best suppliers to ensure the HookedByNorth standard for travellers' care. Being so, we make sure that travellers are always met with Nordic professionalism.
Our Nordic travel services include everything that is needed for tailored FIT, group and MICE groups' ground handling. HookedByNorth Business Class experiences are suitable for VIP level FITs, and groups, where the focus is on exclusive 5* service and properties.
FRIMAN TRAVEL

Phone: +358 19 2481004
E-mail: info@frimantravel.fi
Website: www.frimantravel.fi/en/
Friman travel was founded in 1967. Since 1995 Friman Travel has been a registered tour operator. We produce ready-made package tours and tailor-made tours according to the customer´s wishes. Our brand, Friman Travel, stands for quality and reliability, as demonstrated by our many loyal customers. We have a modern bus fleet which consists of eight buses. The smallest bus has 19 seats and the biggest 50.
LATVIA TOURS LTD.

(Trade name Con-ex Latvia Tours group)
Contact person:  Mr. Janis Vilcins
Phone:  +371 67085057
E-mail: info@con-ex.com
Web:   www.con-ex.com
Con-ex Latvia Tours Group is a wholesale inbound tour operator and DMC in the Baltics (Latvia, Estonia,Lithuania). Well-established network offices in the region permits us to offer wide range of high quality services combined with the best rates and conditions not only in the Baltics but also in Finland, Sweden, Norway and Russia. Con-ex Incentives & Events is very well known as one of the largest providers of high quality incentive and special event programs. Con-ex Conferences & Congresses is a professional congress organiser in all 3 Baltic States and long-standing member of ICCA.
GO TRAVEL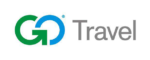 Contact person:  Mrs. Hele Lahtvee
Phone: +372 631 0124
E-mail: hele.lahtvee@go.ee
Website: http://incoming.gotravel.ee/en/
Go Travel is a tour operator providing wide range of travel services in the Baltic countries.We belong to Go Group – one of the largest transportation and travel enterprises in Estonia. Our partners are Go Bus Charter Services and Go Hotel Shnelli. Our speciality is tailor-made programs with competitive rates and services following the "full service range from one place" principle.
Go Travel was founded in 1992 and has currently 6 full service travel offices all over Estonia.
PORKKALA TRAVEL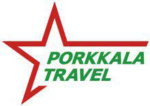 Phone: +358 92564040
E-mail: info@seaction.com
Website: http://www.seaction.com/en/about-us/porkkala-travel
Porkkala Travel is a travel agency founded in 2005 as part of SE-Action to provide a sales channel linked with marketing activities undertaken by the Porkkala Parenthesis Association.
Porkkala Travel's services cover the West Uusimaa region, with Porkkala and its history as the primary focus. Porkkala's culture, history and idyllic countryside offer exceptional resources for organising successful conferences, celebrations and other leisure-time activities. Customised tours, events and experiences, high-standard conference and meeting facilities and a wide range of indoor and outdoor catering services are all available.
TALLINK SILJA LINE

E-mail: international.sales@tallinksilja.com
Website: www.tallinksilja.com/en
With the most modern fleet operating in the Baltic Sea today, we offer a variety of short cruises on all our routes which include Stockholm-Helsinki, Stockholm-Turku, Helsinki-Tallinn, Stockholm-Tallinn and Stockholm-Riga. We also sell short day cruises to Aland island from both Stockholm and Turku.
VIA HANSA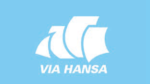 Contact person: Mrs. Kylli Karing
Phone: + 372 6277 870
E-mail: tallinn@viahansa.com
Website: www.viahansa.com, www.viahansadmc.com
Via Hansa is the leading tour operator in the Baltic Sea region, with offices in Tallinn, Riga, Vilnius, Warsaw, Copenhagen, St. Petersburg, Moscow and Kiev. Our product line includes innovative travel products for groups and FIT all over the Baltic Sea region and beyond. We have 25 years of experience in servicing Asian customers and offering high-quality travel services both for leisure and MICE travellers.
TUMLARE CORPORATION A/S TALLINN

Contact person: Ms. Marianne Lifländer
Phone: +372 688 6417
E-mail: tll@tumlare.com
Website: www.tumlare.com
Tumlare Corporation was established in Copenhagen in 1972. Our global network, incorporating over 30 offices in four Continents, is combined together with an extensive local knowledge and personal touch. We have always believed the mutual success comes from putting our client's interest first. Our track record of repeat clients is testimony that it is a philosophy that is successful. Today the Tumlare network reaches around the globe and strong partnerships enable us to connect our clients to a local sales representative in their own region throughout the world.
Being a leading DMC we have acquired some of the best professionals in the industry who are involved in our main business areas. Tourist Groups, Individual Travellers, Meetings, Incentives and Sport Events, Special Interest Tourist Groups, Technical Visits, Cultural and Thematic Travel and Cruise Destination Management.
VISIT SOUTHPOINT FINLAND

Phone: +358 442772882
E-mail: henrica@visitsouthpointfinland.fi
Website: www.visitsouthpointfinland.fi/en/
Visit Southpoint Finland offers unforgettable tours to the beautiful south coast Finland. The Western Uusimaa region is only an hour's drive from Helsinki.
We make tour programmes for both individual tourists and groups, for both leisure and business travellers. Visit Southpoint Finland is a registered tour operator (reg.no 1202/16/Mj).
We administer the association for travel trade companies in Western Uusimaa, HelsinkiWest, and we do close co-operation with the official regional tourism organisation, founded in 2013, Visit South Coast Finland.